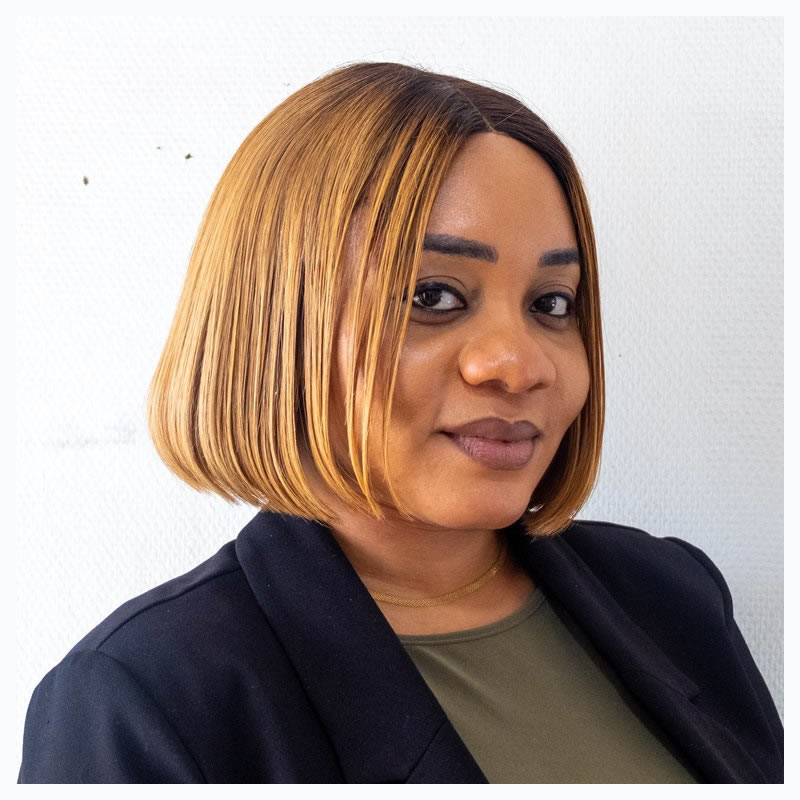 Sandra Mba
Senior Consultant
Sandra is a senior epidemiologist and public health specialist with over 6 years of experience in the private and public sectors. Sandra oversees a number of multi-stakeholder public health strategic initiatives at the global, national, and sub-national levels. She has significant expertise in global health security and has spent the bulk of her career supporting the Centre for Disease Control and Prevention, Nigeria (CDC-Nigeria), guiding its efforts to fulfil its mandate as Nigeria's Public Health Institution.
Sandra has worked on multiple pandemic preparedness, response and recovery initiatives including strengthening Global health security to communicable and noncommunicable diseases, International Health Regulations, implementing One-Health approach, and ensuring collaborative efforts of multiple disciplines working together to achieve optimal results.  She held the position of Deputy Lead National COVID-19 Case Management Lead for Nigeria during the COVID-19 pandemic, where she coordinated the national case management pillar spread across tertiary, secondary, and primary healthcare institutions responding to Nigeria's COVID-19 pandemic. During this time, she was the mastermind behind Nigeria's strategy guideline for COVID-19 Home-based care management and patient handbook. She also serves as the Incident Manager for the National Lassa Fever Technical Working Group, where she coordinates the affairs of one of Nigeria's top priority diseases, ensuring stakeholder engagement, donor support, and implementing a One-health approach to its management.
Sandra has assisted with several scientific research studies, writing and publication, serological surveys at the national and state levels, and has developed technical competencies in capacity building, leadership and management, data analysis, stakeholder management, interpersonal communication skills, and developing and implementing policies for improved health outcomes.
Sandra has a Master of Science in Public Health with a focus in Field Epidemiology and is a fellow of the Field Epidemiology Training Program (FETP). She also has a Bachelor of Medicine degree (M. D) from V.N. Karazin Kharkiv National Medical University in Ukraine.