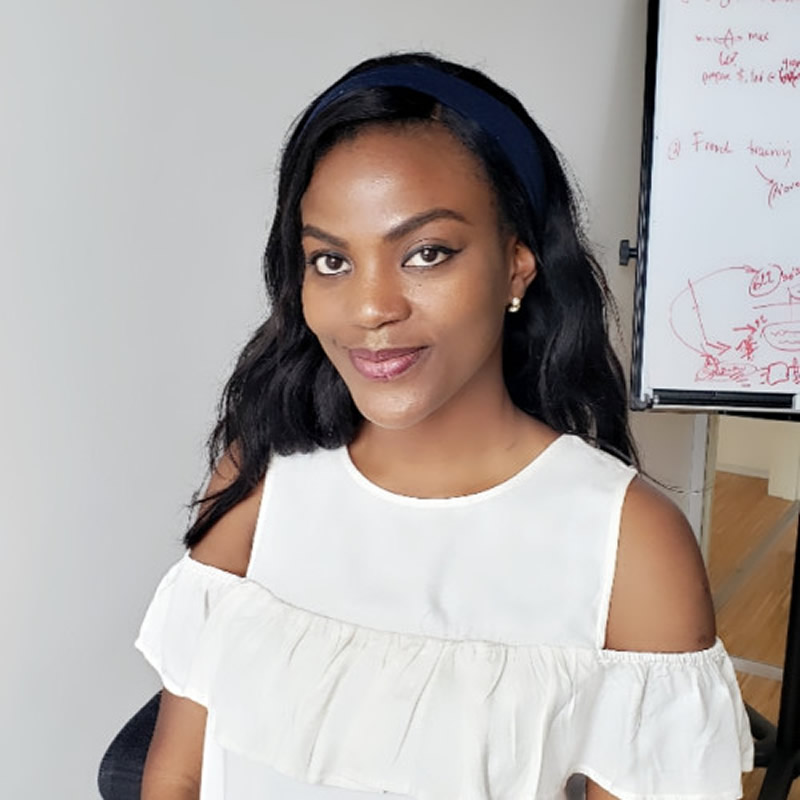 Omofome (Fome) heads DDP's operations, risk management, client compliance and infectious diseases programs. She is a public health and organisational development specialist with extensive knowledge and experience in healthcare strategy, public health programming, health systems strengthening, organizational capacity building at the global, national and sub-national levels. She has worked in Canada and countries in Africa, the Middle East, and South-East Asia.
Prior to co-founding DDP, Fome oversaw several global health initiatives for UNICEF, the International Organization for Migration (IOM), the Canadian Red Cross, and the Solina Center for International Development and Research (SCIDaR) on a wide range of issue areas including migration health, public health emergency preparedness and response, immunization, public health workforce readiness, HIV/AIDS, and Tuberculosis. She previously managed a Gavi investment to strengthen country-coordination platforms for immunization supply chain (iSC) in 15 Gavi-priority countries in Sub-Saharan Africa, South-East Asia, and the Middle East, which resulted in an increase in platforms' functionality from 54% to 70% in one year while addressing sub-optimal coordination of iSC interventions and duplication of partners' efforts. She most recently worked with Canadian provincial and territorial public health authorities, as well as other partners, to ensure resource alignment and coordination for COVID-19 vaccination rollout, testing, and outbreak control. She oversaw the Canadian Red Cross' recruitment, capacity building, and deployment of over 300 public health specialists to support the COVID-19 vaccination rollout across Canadian provinces and territories.
She holds a Master of Science degree in Public Health from the University of London's London School of Hygiene and Tropical Medicine, a Bachelor of Surgery and Bachelor of Medicine degree from the University of Benin in Nigeria as well as a certificate in project management from the Project Management Institute.