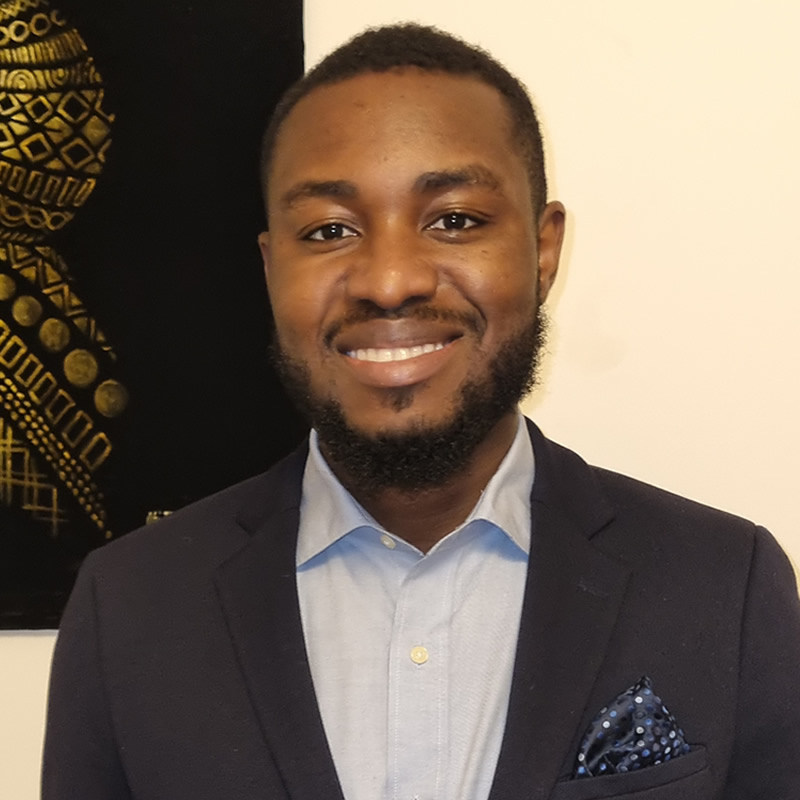 Ayodeji Ibraheem
Senior Consultant
Ayodeji is a management consultant and public health professional with over 7 years of global health development programme design and implementation experience in HIV/AIDS, routine immunization, PHC strengthening, health financing, COVID-19 response, knowledge management, organisational and individual capacity strengthening domains in Sub-Saharan Africa (Nigeria, Niger, Guinea, Chad, Democratic Republic of the Congo) and South-East Asia (Lao PDR).
Prior to joining DDP, he oversaw the implementation of multiple multi-million-dollar health development portfolios for donors such as the Gavi alliance, the Bill and Melinda Gates Foundation (BMGF), the Aliko Dangote Foundation, and the Asian Development Bank, in collaboration with implementing governments and global development partners, while also working with the Solina Centre for International Development and Research (SCIDaR) and the Clinton Health Access Initiative (CHAI).
Through the course of his career, Ayodeji has led key health financing, public financial management and performance transformation initiatives in resource-limited settings. He facilitated an immunisation financial system revamp that enabled direct-to-beneficiary disbursement using bank accounts and mobile money technology in geographies with limited financial inclusion, as well as financial monitoring interventions to plug leaks and optimise immunisation performance in Nigeria, Guinea, Niger, and Chad republic. Ayodeji also supported the development of a financial sustainability, fiscal space expansion, and capacity transfer strategy to assist the Lao government in transitioning its immunisation program off donor funding by 2025. He also assisted the design, implementation, and management of a multi-country performance evaluation dashboard for the BMGF to improve visibility, track investment KPIs, and support timely decision-making across ten countries (Niger, Chad, Guinea, Afghanistan, Central African Republic, Democratic Republic of Congo, Pakistan, Somalia, South Sudan and Syria)
Ayodeji earned a Master of Public Health from the Ecole des Haute Etudes en Sante Publique (EHESP) in Paris, France, and a Bachelor of Technology in Biology from the Federal University of Technology in Akure, Nigeria.